First published: Spring 2012, ENTERPRISE A Publication for Economic Development in the Mid-Willamette Valley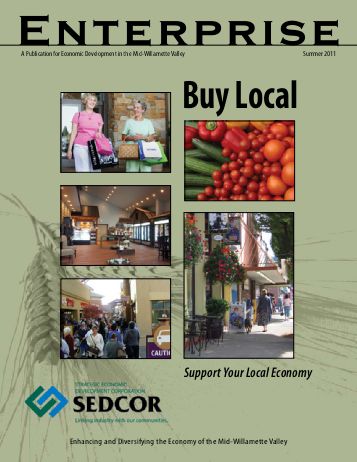 Companies are investing in their brand's social media for the long-term and for good reason. Social media is exploding right now, again, and there is a customer service revolution taking place that will leave executives who didn't
invest in their company's social media PR kicking themselves in a few years. New technologies coming out will have built-in social media integration, such as the 2013 Lexus GS "Enform" infotainment system which will launch with Facebook and Yelp apps included in the interface.
The Internet offers a public broadcasting venue to the voice of all of your customers. Anyone with computer access can go online and tell everyone, everywhere about their experience with your company. Soon, new technologies like the GS Enform system will make it even easier for people to find reviews about your business. Through syndicated social media, we may also see the location of friends who are nearby, which movie theater they are at, where they had dinner, what they ate, or even make our own reservations from the car. Our youth are particularly astute users of this new communication medium and they are using it with increasing earnestness. Check your own local business reviews on
Yelp.com.
Google Places is another application serving, among other purposes, as a public broadcasting venue for local business reviews and star ratings. One that is tied directly to your business name which in turn is tied to Google Maps. When your future customer goes searching for your business, they're going to see local business results, with a link to public reviews of your business. If you're a restaurant owner chances are that your business will already have reviews, and likely, more good than bad. But if you're a property management company for example, it's likely the reverse.
So what does one do if your business receives what is clearly a negative and unjust comment about your business? One executive's response to negative online comments was to, at first, ignore it. But when the comments began getting out of control the owner felt obliged to respond and, unfortunately for him his reply was a bit less dignified by popular conventional standards and the backlash continues to this day with unquestionably significant loss of revenue.
People do business with people they know, like, trust and connect with. Deleting comments does not remove them from the Internet's light speed Akashic memory. Everything is automatically backed up somewhere almost as soon as a comment is posted. Virtually every business will eventually have online reviews and syndication of personal information through social networking systems that will broadcast your public profile 24/7/365. Your online reputation is going to happen; the question is, are you going to manage it?
For business owners who care about their customers and take pride in their work, the social networking and transparency will function as a free, positive advertising campaign (what the hive mind refers to as online Karma). Your business profile is already reaching a wider audience, with a level of personalization previously restricted to word of mouth, and now on turbo speed.
A personal, word of mouth recommendation today is as simple as a click of a "Like" button. Take your customer service into the future. Now is the time to invest in managing your company's online profile.
Call 503-391-4801 or visit cherrypixel.com.