I'll get to my own home repairs soon!
As independent contractors often our own homes go too long without attention. This is precisely the case with the Cherry Pixel website, which went nearly 8 years with only minor updates. Like the busy construction contractor who's own home is in need of repairs we neglected our own site as we grew increasingly busy with our loyalty to our agency employers and our clients. That didn't bother us so much considering our workload; up until Google announced earlier this year that responsive (mobile friendly) website design would have significant impact on search engine results.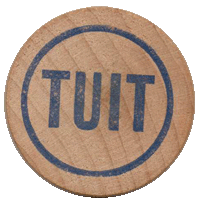 So we finally got around to it and updated our website. We built it on our favorite CMSContent Management System platform, WordPress. WordPress began in 2003 with a little bit of code to enhance blog publishing and has since grown to be the most widely used CMS tool in the world, winning numerous awards including the 2014 Best Open Source PHP CMS – Critics Choice Award and 2013 Best Free CMS – Peoples Choice Award. It is constantly improving and there are tens of thousands of free plugins available to add virtually any functionality you can imagine.
In the not-too-distant past, all of these functions previously required time-consuming, customized, hand-coding; which translates to being expensive. Today, instead of writing a custom script and hand-coding functions into database driven templates we can use an existing WordPress plugin that specifically addresses our need. So something that previously took us 10 hours to write and implement now can be added in a few minutes.
But I don't want a generic looking website!
That's where we come in. We will create either a custom theme or a custom child theme for your WordPress based website. What's the difference between a custom theme and a custom child theme? WordPress uses "themes" which define the structure, layout and basic functionality available to the administrator of the site. When WordPress is installed it automatically installs it's default theme (today that's Twenty Fifteen,) and there are many free themes available through the WordPress website as well as on the web, (that's one of the reasons it's so popular, it makes it very easy for anyone to create their own website and slap a wrapper on it to begin blogging).
A custom theme is required only in exceptional cases where a designer had created a unique custom layout that does not fit into the layout capabilities of a parent theme. Custom parent themes that alter core WordPress files run the risk of breaking something when WordPress is updated (as it continually is to insure security and standards compliance.) A custom child theme on the other hand creates alternate files instead of altering core WordPress files so that when updates are made to the system none of your custom alterations are affected and there is minimum risk of breaking your website.
Child Theme Development
This is what is typically created for most custom websites. We can alter the design to look any way that we want to, creating a unique design that is custom tailored to fit your personal brand. We have over 20 years experience working in HTML, PHP, Databases, and various script languages as well as expertise in related disciplines including Photoshop, Illustrator, jQuery, Flash, video and audio capabilities. We also have expertise in search engine marketing which today must also include social networking expertise. Put them all together and what you get through Cherry Pixel is the same level of expertise our agency employers charge high rates for except you're eliminating the middle-man and going directly to the source for what amounts to as wholesale development rates.
Email us or call for a free consultation 503-391-4801